Use Apple HomeKit to control your Yardian Pro smart sprinkler controller
December 17, 2020 (April 26, 2021 updated)
Did you know you can simply ask Siri to water your yard? The Yardian Pro smart sprinkler controller is compatible with Apple HomeKit, so try it for yourself now!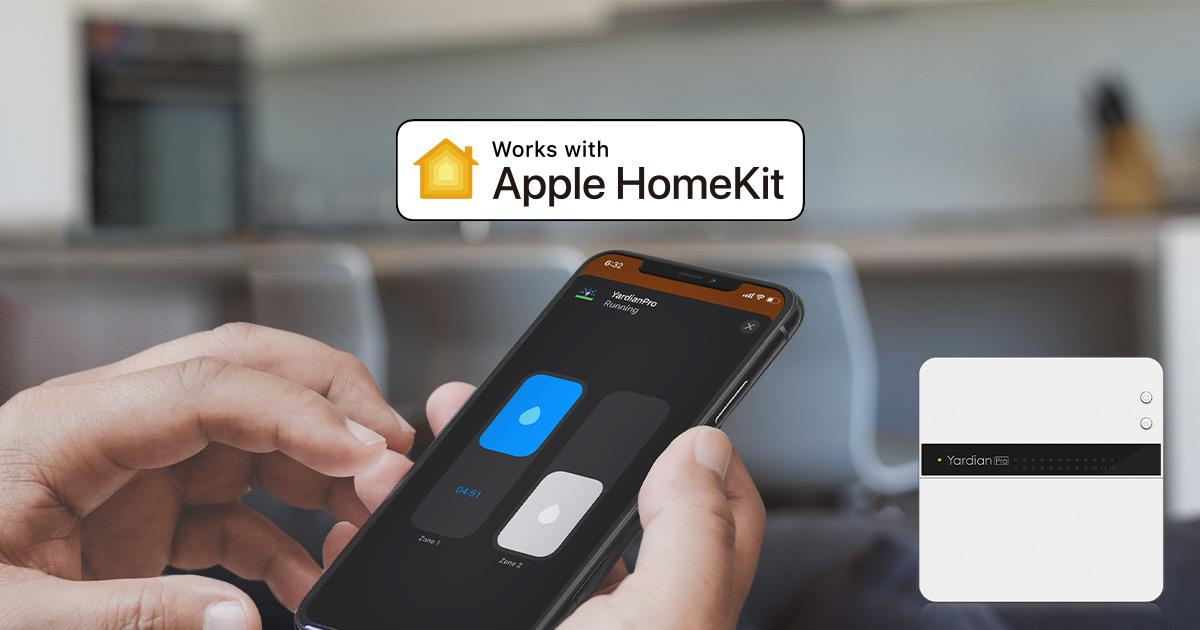 Use Apple HomeKit to control your Yardian Pro smart sprinkler controller with Siri on your iPhone, iPad, or Apple Watch. Apple HomeKit supports basic functions for controlling the Yardian Pro – you can:
Name the zones
Enable or disable zones
Set the watering duration for each zone
Use Siri voice commands
Run single or multiple zones in sequence using Siri or the switch
You can simply say "Start watering" to activate multiple zones in the zone setting. Yardian Pro is the only controller that can activate all the enabled zones using one single Siri voice command. If you wish to water the zones in sequence, use the switch to enable each zone manually.
※ You can use Apple HomeKit for instant watering even when your Internet is down.
Life is busy, and we all want to spend quality time with our family and friends. Let Siri help you with the tedious work in the yard. Set your Yardian Pro controller as an Apple Home accessory and connect it to the Internet now.
Learn more about How to Use the Apple Home App to Control Yardian Pro.